Rent Ford Mustang EcoBoost Coupe V4 2018 in Dubai
Minimum 2 days rental
Deposit: AED 3000
Insurance included
Ford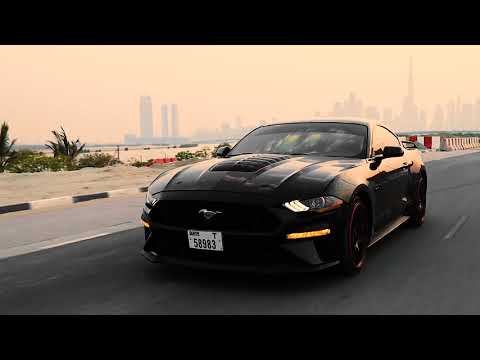 Book the Ford Mustang EcoBoost Coupe V4 2018 from Bling Car Rental
Rental includes
Insurance
Basic Comprehensive
Extras
Interior
Additional driver insurance
AED 50
Additional mileage charge
AED 2 / km
Salik / Toll Charges
AED 5
Excess Claim
AED 2000
Requirements
Driver's Age
25 years and above
Security Deposit
AED 3000
Rental includes
Mileage Limit
250 km
Insurance
Basic Comprehensive
Extras
Interior
Additional mileage charge
AED 2 / km
Additional driver insurance
AED 50
Salik / Toll Charges
AED 5
Excess Claim
AED 2000
Requirements
Minimum Age
25 years
Security Deposit
AED 3000
Rental includes
Mileage Limit
1500 km
Insurance
Basic Comprehensive
Extras
Interior
Additional mileage charge
AED 2 / km
Additional driver insurance
AED 50
Salik / Toll Charges
AED 5
Excess Claim
AED 2000
Requirements
Minimum Age
25 years
Security Deposit
AED 3000
Rental includes
Mileage Limit
Unlimited
Insurance
Basic Comprehensive
Extras
Interior
Additional mileage charge
AED 2 / km
Additional driver insurance
AED 50
Salik / Toll Charges
AED 5
Excess Claim
AED 2000
Requirements
Minimum Age
25 years
Security Deposit
AED 3000
Documents required
2018 Ford Mustang EcoBoost Coupe V4 Rental in Dubai
Rent and drive this Ford Mustang EcoBoost Coupe V4 2018-model in Dubai, UAE for AED 350/day & AED 2100/week. Rental cost includes basic comprehensive insurance and standard mileage limit of 250 km/day (AED 2 per additional km applicable). Security deposit of AED 3000 is required. Contact Bling Car Rental directly for bookings and inquiries...
Read More
Why hire the Ford Mustang EcoBoost Coupe V4?
The Ford Mustang EcoBoost Coupe V4 Muscle is listed by Bling Car Rental. It's Black, Black in color on the outside with Red, Red interiors. This 5-door Muscle fits 5 passengers and 2 medium-sized bag(s).

Features include Parking Assist, Adaptive Cruise Control, Tinted Windows and more.
Car Specs
Muscle
2 Doors
Fits 5 Passengers
Fits 2 Bag(s)
International Specs: Yes
Auto Transmission
View More
Car Features
Cruise Control
Parking Assist
Adaptive Cruise Control
Tinted Windows
+ 5% VAT applicable
Supplier Details
Listed by
Bling Car Rental
Delivery & Pick-Up Services
Branch Pick-up
Delivery to You
Airport Delivery
Supplier Note:

2018 Ford Mustang EcoBoost V4 with GT bodykit and

...
Open Now
Today Open 24hrs
Address
Shop no. 22, Building I - 12, near Access Clinic, Morroco Cluster, International City, Dubai - UAE
Car Specs
Muscle
2 Doors
Fits 5 Passengers
Fits 2 Bag(s)
International Specs: Yes
Auto Transmission
View More
Car Features
Cruise Control
Parking Assist
Adaptive Cruise Control
Tinted Windows
View More
5
of
5 Author Rating
Based on
369
reviews
for Ford Mustang EcoBoost Coupe V4 2018
Bling Car Rental offers delivery upon request to your location within Dubai. However, free pick-up from their branch in International City is available during office hours.
Book this Ford Mustang EcoBoost Coupe V4 directly with Bling Car Rental via the
OneClickDrive Car Rental App
or OneClickDrive.com. Pay zero commission and zero booking fees! Choose among thousands of cars in 35+ cities across the world.
You will be charged AED 5upon crossing every salik (toll) gate. You will be billed at the end of your rental duration. The salik amount may be deducted from your security deposit or you can pay for it separately.
As per RTA, all rental cars in the UAE are provided with comprehensive insurance (a.k.a. basic insurance). This means that by default, you are covered incase of an accidental damage provided it isn't your fault. A police report must be obtained at the time of an accident. Your rental amount includes basic coverage. Most car rental companies provide CDW (collision damage waiver) for an additional charge. This covers you for any accidental damage by your own fault as well. However, a valid police report is still required for coverage.
The car rental security deposit between AED 1000 - AED 10,000 is taken at the start of rental. It is released max 30 days after the car is returned. It may be returned to you by bank transfer, cash deposit into your bank account or cheque. Security block by credit card pre-authorization is better as it is automatically released by the bank on the same credit card within 30 days.
All rental cars come with standard mileage limit based on your rental period. However, some companies offer unlimited mileage as well. Custom mileage limit packages for an additional charge may be available. To calculate your mileage, the car rental agreement mentions the km on the car's odometer at the start of your rental. If you exceed the allowed kms, additional charges apply. For this car, AED 2 / km is chargeable above the included mileage limit.
The legal age to rent a vehicle (car, van, pick-up truck, SUV or any other) in the UAE is 21 years as per RTA regulations. However, this largely depends on the insurance policy issued to the car by the car rental company. The minimum age may be 23 years and even 25 years, in some cases. The minimum age to rent the listed car is 25 years. Please contact the supplier for more details.
If you have a new driving license that's less than six months old, please check with the car rental agent as the requirement varies based on the insurance policy of the respective car. Some are available for new driving license holders at a higher security deposit amount, with limited insurance coverage and liable for higher excess fee while others are only available with older licenses. All cars can be rented with a valid driving license older than six months.
Learn more
Note:
The listing above (including It's pricing, features and other details) is advertised by Bling Car Rental. Please contact the supplier directly on the listed phone number, WhatsApp no. or send an inquiry to rent this car
...